December, 07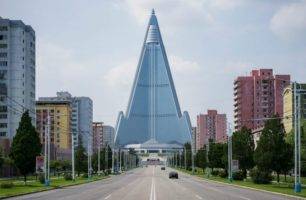 ---
The North Korean Nuclear Threat: The View From Beijing
> Carnegie Endowment for International Peace
This episode of DiploPod features a conversation with the director of the Carnegie–Tsinghua Center, focuses on President Trump's trip to Asia and the view from Beijing of the North Korean nuclear threat.
What could be a red line for the Chinese government in light of North Korean nuclear actions?
The discussion seeks to address the following: when it comes to foreign policy towards North Korea, are United States and China aligned and how is the approach of the current North Korean leadership different from the previous?